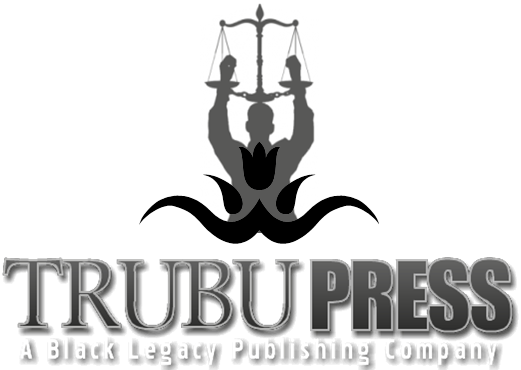 TrubuPRESS is a subsidiary of The Trubu Media Group.  We offer full publishing through TrubuPRESS and  self-publishing services to first time and existing writers through TrubuDOORS.  It is the overall mission of TrubuPRESS to foster an environment in which more stories of "the black experience" can be published and passed along to future generations.
There are very few authentic wholly African American owned and managed publishers in the market. As such, we cater to writers of African descent in every genre- fiction, non-fiction, from religious to erotica, whether the actual subject matter is Afrocentric or not. Our goal is to have more black voices added to the dialog of our times and the libraries of our existence.
The experience base of TrubuPRESS dates back to 1986- the days before desktop publishing where printing was down through typesetting and light tables and paste up before going to press. There are no rookies here. What you have with us is an emancipated mindset with legacy goals beyond mere profit.
Our services are very personalized. We realize that a lot of people have great stories but may lack writing ability. We work closely with such authors to smooth out the rough edges while also staying true to the message of the material. For us, TrubuPRESS is about a legacy so we understand that some projects may require us to ghost write or co-author in order for the story to be told. That is what makes us different than a traditional publisher.
The truth of the matter is that, for some material, it takes more than a background in publishing and editing to make the work come to life. As thankful as we are for our African immigrant brothers and sisters for their contributions to the black American literary landscape, some books need to be edited by someone with family roots in the uniquely African American experience that dates back to civil rights and American Slavery. TrubuPRESS is "us" editing "us" without apology.
For those seeking to self-publish through TrubuDOORS, we try to keep our process affordable and help our new authors budget accordingly.
We will walk you through each step so you can understand what you are spending your money on and why. We will help set up your website for online sales as well as help you to know how to price your books and when it is best to re-order.
If we believe your work to be particularly exceptional, we may offer our full publishing services instead of you going the self-publishing route. Also, make absolutely certain you read the MUST READ section of this site before making contact.
We also promote our authors through TrubuNEWS, our growing Afrocentric Newspaper. TrubuMEDIA and its products such as TrubuPRESS and TrubuNEWS are labors of love that operate on the principle of providing opportunities for black voices to be heard. We are not backed by big money interests or controlled by any group, investors or advertisers. We made a conscious choice to remain private and free to publish without having to worry about catering to one group verses another.
To that point, let's address that standard because there are those within conservative circles who sometimes complain about a book or news story subject matter that may not be to their particular liking and decide, on that basis alone, to not support their own. If that is what someone's conscience leads them to, then we only ask that you be consistent. If you also stop reading newspapers, books, and watching TV channels that have a single thing you object to, then you are at least holding us all to the same standard. We are often the hinderers of our own progress through self destructive mentalities that we only apply to ourselves and it needs to stop. As with any other choice, support the work that appeals to you.  As you would do with any other author at any other publisher.
As we are financially able, we try to underwrite new and promising authors who cannot afford professional assistance in polishing their stories. If you would like to donate to help us bring such authors into print and become a partner in establishing a new legacy of black literature and information. Please use the donation button on this page and fill in the amount you would like to give. Even if you cannot give anything, thank you for taking the time to find out about us and please help us spread the word about TrubuPRESS.
Please click HERE to read the MUST READ for all authors.

Bookmark the
permalink